Uncivilisation
Donate Now
Issue 267

Jul/Aug 2011
Once Upon A Time
Web Exclusives
Article
Uncivilisation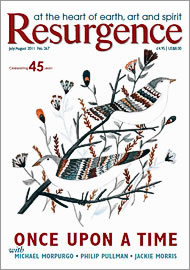 Cover: Birds by Lizzy Stewart www.abouttoday.co.uk
Paul Kingsnorth and Dougald Hine introduce the second Dark Mountain Festival – a gathering of writers and artists working together to address our changing world.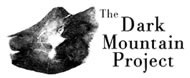 Image courtesy: The Dark Mountain Project
August 2011 sees the second appearance in the British countryside of 'Uncivilisation': the second Dark Mountain Festival. Following on from last year's successful debut in Llangollen, the Sustainability Centre in Petersfield, Hampshire will host several hundred people in its fifty acres of meadow and woodland, to talk, think and debate a simple question: how do we adjust – practically, intellectually and spiritually – to life in an age of contraction, decline and change?
The Dark Mountain Project began life in 2009 as a gathering of writers and artists determined to face this question squarely. Since the publication of the Dark Mountain manifesto two years ago, we have been working to bring together a deeper conversation about the roots of today's crises in the stories our societies have been telling for generations. We've produced two hardback anthologies of 'uncivilised writing', and have seen networks of Dark Mountaineers spring up from Sweden to Australia.
This year's festival will be a chance to meet many of the writers, thinkers, artists and musicians whose work we have published or celebrated through this project. There will be conversations, workshops, talks and performances, exploring themes from the history of the Luddites, to the lived experience of economic crisis in Ireland and Iceland, to practical examples of building parallel infrastructures for times of disruption and uncertainty.
Speakers this year include: Jay Griffiths ('Wild'), Smari McCarthy (ex-Wikileaks), Melanie Challenger ('On Extinction'), as well as the poets Adrienne Odasso, Mario Petrucci, Susan Richardson and Em Strang. There will be foraging expeditions with Fergus Drennan, a brewing workshop with Andy Hamilton and a scything session with Paul Kingsnorth. There's also music from friends including Get Cape Wear Cape Fly, Chris T-T and The General Assembly.
There is nothing quite like this going on anywhere else in the country – a forum for people to come together and honestly discuss and plan for a radically different future, and to do so in ways which are sensitive to human need, to history and to the need for cultural engagement. At what other gathering this year could you listen to poetry and music, engage with writers in a workshop about new and old myths, plan parallel infrastructures for a depleted world, forage for wild food, help set up a new university, talk with others about buying land to produce food on, discuss the future of publishing, land reform and literature, drink good beer, eat good food and present your own event to an assembled audience?
The answer, we think, is 'nowhere'.
If you're interested in finding out more or booking a ticket, visit the festival's website www.uncivilisation.co.uk For more information on the Dark Mountain Project: www.dark-mountain.net