In My Own Words: ARTISTS BY THEMSELVES
Donate Now
Issue 238

Sep/Oct 2006
Celebrating 40 Years of Resurgence
Reviews
In My Own Words: ARTISTS BY THEMSELVES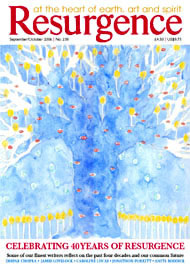 Cover: Painting by John Lane
The revealing nature of self-portraiture.
"THE MOMENT WHEN a man comes to paint himself – he may do it only two or three times in a life-time, perhaps never – has in the nature of things a special significance," the painter and writer Lawrence Gowing once wrote; his statement applies of course equally to women. Over the last two years, the art of self-portraiture has been very much in evidence: in 2004, Moi! Autoportraits du XXe siècle at the Musée du Luxembourg in Paris was a revelatory procession of more than 150 self-images by such figures as Matisse, Picasso, Klee and Bacon. In London in late 2005 there were two superb genre surveys. The first, Self-Portrait: Renaissance to Contemporary at the National Portrait Gallery, contained a luminously naturalistic self-portrait by Rembrandt as a thirty-four-year-old in 1640 – a picture, characteristically, of ineffably mysterious humanity – and a disquieting, ecstatic, pulsating self-scrutiny from 1888 by van Gogh wearing a felt hat, at about the same age. The second exhibition, Munch by Himself at the Royal Academy, showed a series of at once harrowing and exhilarating self-portraits by the Norwegian painter Edvard Munch (1863–1944), obsessively recording his lifelong sense of personal vulnerability within reverberating rhythms of nature and the cosmos.
My own book Face to Face: British Self-Portraits in the Twentieth Century illustrates and discusses self-portraits by 227 painters and sculptors. Many of the pictures were painted by young artists often short of funds; as one of them noted, painting oneself, the most "convenient model of all", was "no problem, it takes the pressure off. Yet all the questions about how to find the form, to achieve likeness, colour and tone, remain." Such painters usually portrayed themselves against a plain backdrop, which has for centuries been a way for a subject to be thrown into starkly dramatic relief.
Yet a number of modern British self-portraitists have taken a different path. Rather than unsparingly and relentlessly isolating the self within the cage of the canvas, they see themselves as belonging to wider nature, partaking of what Wordsworth called "a sense sublime | Of something far more deeply interfused, | Whose dwelling is the light of setting suns, | And the round ocean and the living air, | And the blue sky, and in the mind of man." This could be an almost literal evocation of the 1949 pen-and-ink Self-Portrait by Cecil Collins, which portrays the forty-one-year-old artist's gaunt, sensitive features, hair and beard as a surreal atmospheric calligraphy of whirling waters, tongues of flame and serene sunlit expanses.
The modern British self-portrait illustrated here, by Ithell Colqhoun (1906–88) shows the subject immersed in and inseparable from nature itself: landscape and inscape (to use the poet Gerard Manley Hopkins' phrase) dynamically one. Colquhoun had a lifelong interest in mysticism, notably Jewish Kabbalah and Celtic mythology. For a female self-portrait of its time, her 1929 painting is audaciously upfront and uninhibited: her breasts are clearly modelled and her sturdy right thigh is visible beneath her upraised skirt. Her half-shadowed, half-illumined expression is reflective, "luxuriating in quiet", a phrase used by the artist in a book she wrote in later years, a translation of the Gaelic word suaimhneas. The palette, tending to sombre browns and greens, is rendered lucid by the spuming whites that evoke not only numerous waterfalls but also radiant aspects of face and figure. The fluid vigour of water and light indicate that here is a woman fertile in sensual and imaginative energy; her watchful look and easeful pose indicate that she knows how to take care of herself.
Colquhoun's later writings about Cornwall relate human character to local terrain. She links "the life of a region" to "its geologic sub-stratum", saying that the latter "sets up a chain reaction which passes … through its streams and wells, its vegetation and the animal-life that feeds on this, and finally through the type of human being attracted to live there. In a profound sense also the structure of the rocks gives rise to the psychic life of the land." In her Self-Portrait, set in a perhaps partly imaginary landscape, the figure of the artist appears sensuously modelled out of rock; even the waterfalls themselves have this powerful sculpted look.
Another self-portrait featured in the book is by Henryk Gotlib (1890-1966). Gotlib's vibrantly impastoed Self-Portrait, painted when he was sixty-five years old, has roots in both modern French and Expressionist painting. Born in Krakòw, Poland into a middle-class Jewish family, Gotlib spent the interwar years living and painting in many European countries, periodically returning to Poland.
In a 1957 essay, he noted: "I have painted cows and trees, nudes and angels, apples and skies all my life. And still I am not sure of their material existence. The only thing I am sure of is the reality of colour." His Self-Portrait celebrates his own stalwart "material existence" – apparently clothed yet, for all intents, actually naked in a woodland setting, walking with a vigorous, asymmetric gait as on a sylvan jaunt, with a muscular, sparring right arm looking as solid as the tree trunk in the background – though the lush, iridescent brushwork gives him a quite impalpable presence, as if he were made of the same shimmering, evanescent materials as the dense foliage behind. He sees himself stripped bare of civilised superfluities and conditioned responses, an Adam-like figure facing his own sparkling, pure self in a paradisical mirror. However, the shadowed, indeed obliterated left eye may hint at sufferings he had encountered over many years as a wanderer and an exile. This picture is above all a most movingly intimate account of himself, true to what he had once called "the original vision … the subject of the first dazzlement".
Philip Vann is an art critic.
Face to Face: British Self-Portraits in the Twentieth Century is published by Sansom & Co., 2004.