Natural Magic
Donate Now
Issue 296

May/Jun 2016
Days of Hope
The Arts
Natural Magic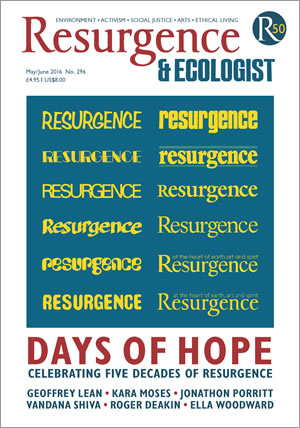 Cover: A montage of past Resurgence mastheads
A photographic pioneer continues to inspire, says Sue Steward.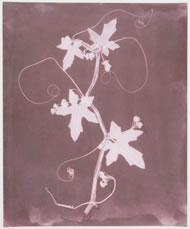 The English Vine, circa 1839 by William Henry Fox Talbot © NMeM SSPL
When William Henry Fox Talbot began his experiments in the 1830s to find a way to capture and record photographic images of the natural world, Nature proved both his means and his ends, as a new exhibition at the Science Museum, London shows.

"It is a little bit of magic realised: of natural magic. You make the powers of nature work for you, and no wonder that your work is well and quickly done," Fox Talbot wrote in 1839.

He first found that images could be recorded on paper specially treated with silver chloride. This could be a lengthy process, however, leading him to devise his calotype system, a relatively quick method of producing a photographic negative from which positive copies could be printed.

The time needed to take these early pictures was one reason Fox Talbot was drawn to the natural world. The image The English Wild Vine (Bryonia Dioica), a camera-less 'photogenic drawing' probably dating from 1839, reflects his fascination with Nature subjects, while the exhibition's contrast of two pictures of a tree, one a positive, the other a negative, has a distinctly modern feel, reflecting something of the fascination Fox Talbot's methods have for modern photographic artists drawn to the craft methods of their discipline's infancy.

Richard Freestone and Walter Hugo are among those reinvigorating early photographic craft techniques, often with a strong environmental message, in what Hugo describes as "a respectful nod to the history of the photographic process … definitely looking forward, not back."

Fox Talbot: Dawn of the Photograph is at the Science Museum, South Kensington, London until 11 September 2016. www.sciencemuseum.org.uk