Writing old wrongs
Donate Now
Issue 308

May/Jun 2018
Working Together
Web Exclusives
Article
Writing old wrongs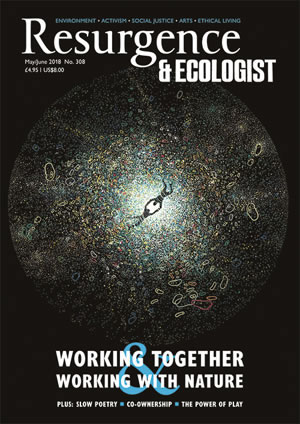 Cover: A Hundred Sunsets by James R. Eads, @james.r.eads.art
Hallam Girardet explores how a new genre of fiction for a younger audience is addressing green themes.
This article is only available as part of the PDF of the whole issue.
To read this article, please buy this issue, or join the Resurgence Trust. As a member you will receive access to the complete archive of magazines from May 1966.
Join Us
If you are already a member, please Sign in