Images of Motherhood
Donate Now
Issue 341

Nov/Dec 2023
Navigating Climate Anxiety
Art and Culture
Images of Motherhood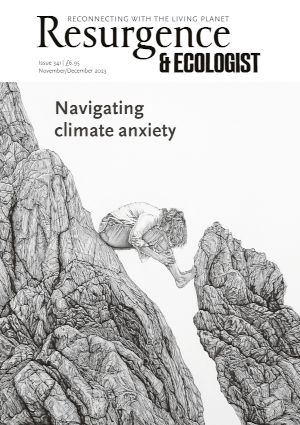 Cover: This Shifting Earth, 2021 by Kim Anderson www.kim-anderson.com.au
PL Henderson explores how the how the ever evolving theme of mothers and their children in art since ancient times has reflected social change
Mothers occupy one of the most fundamental roles within human existence. Contemplating the theme of motherhood within artistic representations, therefore, allows some quite fascinating insights into our shifting views on the subject. Whether considering the spiritual expressions of prehistory or the complexity of postmodernism, a journey through centuries of art exposes the evolving social experiences of women and children in an intriguing variety of expressions.
Early depictions of maternity may be suggested in the so-called Venus figurines unearthed across Europe and parts of Asia. Dating back ...
To read the rest of this article, please buy this issue, or join the Resurgence Trust. As a member you will receive access to the complete archive of magazines from May 1966.
If you are already a member, please Sign in