Help Us to Inspire a Wider Audience
Making our magazine free to read through INSTITUTIONAL SUBSCRIPTIONS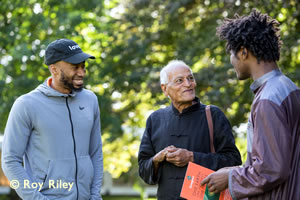 Resurgence & Ecologist magazine seeks to inform and transform worldviews in order to bring about social and environmental justice. To this end, we plan to share our educational message with a wider network and are looking to expand our young readership so as to inspire the key decision makers-of tomorrow. Please help us to share the vision of Resurgence and in doing so, join our mission to bring about a future in which humanity lives in harmony with itself and with nature.
We are wish to engage more universities, colleges, school, public libraries and workplaces so as to broaden our audience and speak to the hearts and minds of more young readers. Organisations such as these can take an institutional subscription to the magazine (via Exact Editions), making our 50+ year archive free to read and fully searchable for all those within that subscribed institution. As an educational charity, this is of course something we wish to encourage as it enables us to share our message and the writing of our contributors with a wider network.
We would be so grateful if you would help us expand our reach by requesting that an institutional subscription be arranged by the organisation with which you are involved.
Template Emails
We've created template emails to make this process as easy as possible. You simply add a few personal details and then send the correspondence to your university/college library, school, local library or workplace lead.
For those who do not have the programme Word, please click here for the template emails in alternative format.
As if often the way, there is strength in numbers - a librarian or administrator is more likely to take out an institutional subscription if they receive a request from more than one person. So as well as making a request yourself, it would also be beneficial if you could speak to others who are connected with your organisation and encourage them to do the same.
If you require any assistance in this process, please contact our Outreach Officer, Georgie at georgie@resurgence.org
Your support in spreading the message of Resurgence is greatly appreciated.