Sharing Ideas that Have the Power to Create Change
Did you know there is a way for you to access our archive for free?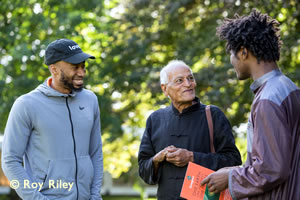 You can access Resurgence & Ecologist magazine and its timeless, 50+ year archive for free if your university, college, school, workplace or public library takes out an institutional subscription to this publication. An institutional subscription makes this archive remotely accessible, fully searchable and freely available to everyone within a subscribed organisation.
This extensive archive serves as a rich academic resource, informing curriculums, reading lists and research projects through university, college and secondary school subscriptions. It also supports the wellbeing of employees and the public through subscriptions from work-places and public libraries.
Template Emails
We've created template emails to make requesting an institutional subscription quick and easy. Simply add a few personal details and then send this correspondence to your past or present university/college, school, local library or workplace.
For those who do not have the programme Word, here are the template emails in alternative (RTF) format.
If you require any assistance in this process, please contact our Outreach Officer, Georgie at georgie@resurgence.org
Engage with and share ideas that have the power to shape the future!