Help Us to Inspire a Wider Audience
Making our magazine free to read through INSTITUTIONAL SUBSCRIPTIONS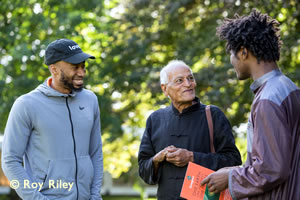 As an educational charity, The Resurgence Trust publishes the Resurgence & Ecologist magazine to transform worldviews and bring about social and environmental justice. To further our charitable mission and inspire change, we wish to share our message with a broader audience and inform the key decision-makers of tomorrow. We hope to do so by offering Resurgence & Ecologist to more universities, colleges, schools, public libraries and workplaces.
These organisations can take an institutional subscription to the magazine (via Exact Editions), making our timeless, 50+ year archive freely available, remotely accessible and fully searchable.
Please help us expand our network and increase our young readership through Institutional Subscriptions.
Template Emails
We've created template emails to make this process quick and easy. Simply add a few personal details and then send this correspondence to your university/college library, school, local library or workplace lead.
For those who do not have the programme Word, here are the template emails in alternative (RTF) format.
If you require any assistance in this process, please contact our Outreach Officer, Georgie at georgie@resurgence.org
Your support in spreading the message of Resurgence is greatly appreciated.