Fundraising Dinner and Auction in aid of The Resurgence Trust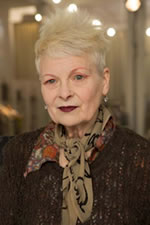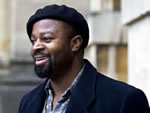 Tuesday 22 November 2016, 18:30
Venue
The Long Room, Lord's Cricket Ground, London.
Guest Speaker: Dame Vivienne Westwood, DBE
Poetry readings from Ben Okri OBE
Help secure the long-term future of The Resurgence Trust by joining us for a wonderful evening with many friends and supporters, whilst at the same time raising funds for this much-loved charity.
We are delighted that Ben Okri OBE will be speaking and reading his poetry at the event.
Silent and Live Auction
If you are unable to attend the event, you can make a pre-event bid for any items in the silent auction until 21 Nov 16.
The silent and live auction will include many wonderful paintings, prints, drawings, unique experiences, courses and signed books. Online bids will open from 08 Nov 2016.
Items on offer include:
A day walk on Dartmoor with Satish Kumar
Birdwatching with Tony Juniper in Cambridgeshire or Norfolk
A sculpture by Emily Young
A drawing by Antony Gormley
Two club level tickets for an Arsenal match at the Emirates Stadium 2017, with club dining included.
Creativity is Play - Sandy Brown workshop £450
Two places on a Jill Purce Healing Voice Weekend Workshop
A week's holiday at Glen Castle in Scotland, courtesy of Tessa Tennant
A Wrap Gift to Emma Thompson from the film Saving Mr Banks, signed by Emma Thompson
A signed copy of Walking Home: A Poet's Journey by Simon Armitage
The event will not only be an auction, but a celebration of all The Resurgence Trust has to offer. Please join us and, in doing so, help support the work of The Resurgence Trust so that it can continue to deliver on all its key projects.
Money raised from this fundraiser will enable The Resurgence Trust to maintain The Ecologist as a free service, continue publishing Resurgence & Ecologist six times a year and organise educational events.
Almost 200 people attended last year's event and it was a wonderful celebratory evening.
The Resurgence Trust is an educational charity that promotes ecological sustainability, social justice and spiritual value through the publication of Resurgence & Ecologist magazine, events and via this Resurgence website and the Ecologist website.
The Resurgence Trust is a registered educational charity (no. 1120414).
Vivienne Westward image courtesy: Thibault Della Gaspera
The Resurgence Story
A video about the work of The Resurgence Trust.
Video by Simolab-Creative AV.